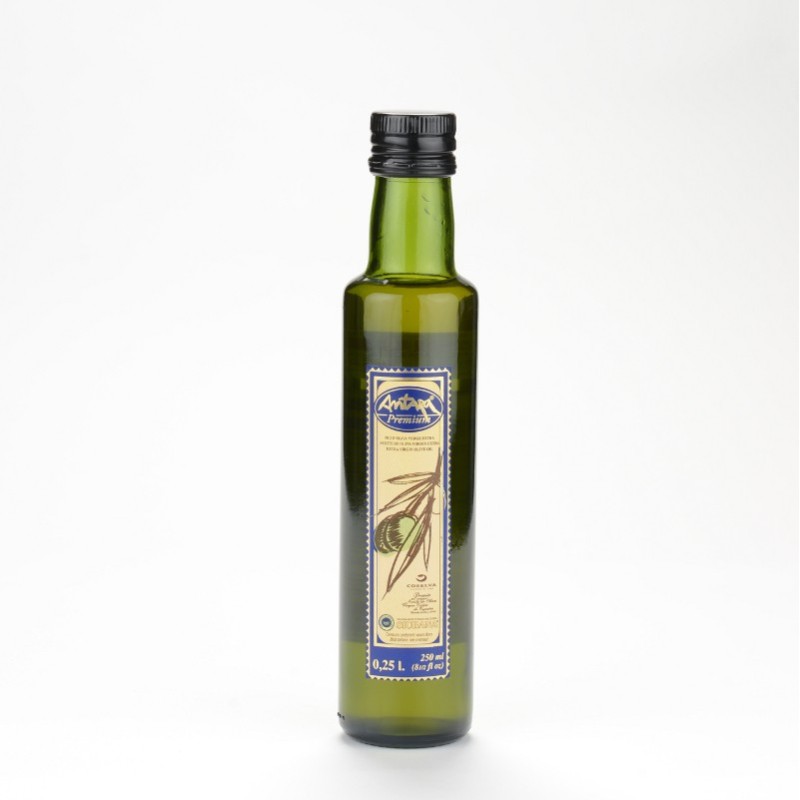  
Olive Oil Coselva - DOP Siurana - 75 cl
Extra virgin olive oil - Protected Designation of Origin SIURANA
It is characterized by a very subtle fruity taste, almost without spiciness, with notes of hazelnut, artichoke and green almond. It is ideal for flavoring various salads or to pour, in a net, on a meat or a grilled fish, a risotto, .... .
Storage: 15-19° C., away from light. Cooking: 220 °C maximum
Producer:
Since 1900, the producers of the "Cooperativa Agricola de la Selva del Camp" have been growing olive trees of the Arbequine variety. This cooperative is located between 100 and 300 m of altitude in the north of Reus. The manual harvest takes place from October to Christmas. It is then quickly cold pressed to obtain an oil with a subtle fruity taste.
Safe payment
At the end of the order process, you have the possibility to pay on invoice within 5 days
Delivery
Packages are delivered within 2 to 3 days after receipt of payment.
No customer reviews for the moment.
Customers who bought this product also bought: