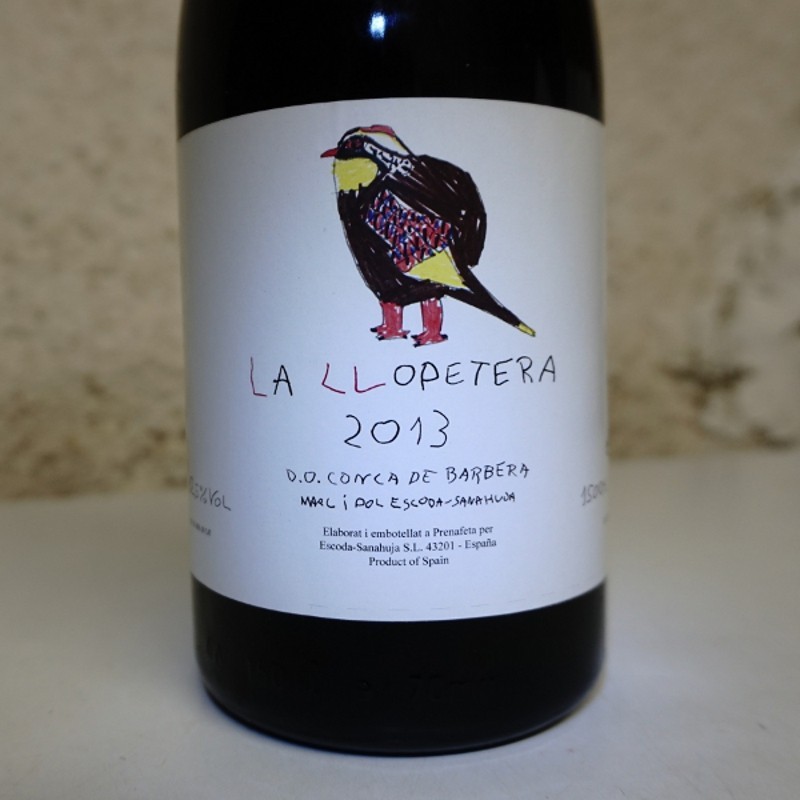  
La Llopetera 2013 - Biodynamic - 150 cl
"Natural wine - This Pinot Noir presents varietal, mineral flavors, enhanced by notes of red fruits and woody touches. A wine to be kept for a long time, its character and its elegance will become apparent as the years go by. This biodynamic wine, without added sulphur, must be kept at a temperature lower than 14°C. It is recommended to open and decant at least 3 hours before serving!

Producer:
Joan Ramon Escoda is a passionate winemaker and enologist who is very committed to biodynamics. His philosophy favors the respect of the raw material. The fermentation of the grapes is carried out by indigenous yeasts and the wines are not subjected to filtration or stabilization. During the vinification, no sulfur is added.
Safe payment
At the end of the order process, you have the possibility to pay on invoice within 5 days
Delivery
Packages are delivered within 2 to 3 days after receipt of payment.
No customer reviews for the moment.