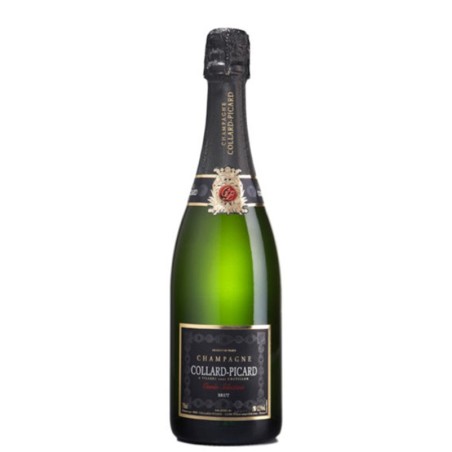  
Cuvée Sélection Demi-sec - 0.75 l
This Blanc de Noirs champagne is made only from the first juice of the grape called cuvée. After 4 to 5 years of aging in the cellar, this cuvée is ready to be enjoyed with dessert. A fruity champagne with a refined effervescence.
Producer: Collard-Picard - House of the harvesting owner - Villers Sous Chatillon - France. The ancestral know-how of craftsmen who have traced the paths of a true passion, transmitted for two centuries from generation to generation within the House of COLLARD-PICARD.
Listening to nature to understand and enhance it, we gently accompany it through daily care and an approach as natural as possible.
Safe payment
At the end of the order process, you have the possibility to pay on invoice within 5 days
Delivery
Packages are delivered within 2 to 3 days after receipt of payment.
No customer reviews for the moment.
3 other products in the same category: