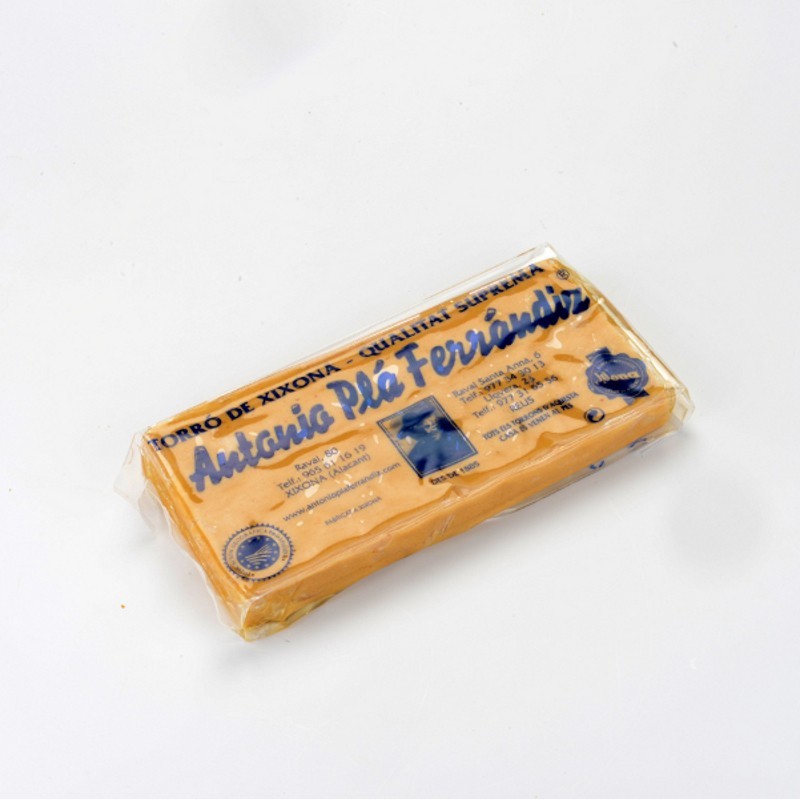  
Turròn de Xixona DOP (Soft Nougat) - 310 g
Turron de Xixona, a sweet made of powdered almonds, is one of the great specialties of the House and of the gastronomy. It has a Protected Designation of Origin (PDO). The oil contained in the package comes from the almonds.
Composition: Roasted Marcona almonds (70%), Orange blossom and rosemary honey (17%), Sugar, Egg white.
Producer:
The artisan confectioner Antonio Plà Ferràndiz has inherited the know-how passed down through many generations, since the company was founded in Xixona (Jijona), Alicante, in 1885.
Safe payment
At the end of the order process, you have the possibility to pay on invoice within 5 days
Delivery
Packages are delivered within 2 to 3 days after receipt of payment.
No customer reviews for the moment.
Customers who bought this product also bought: