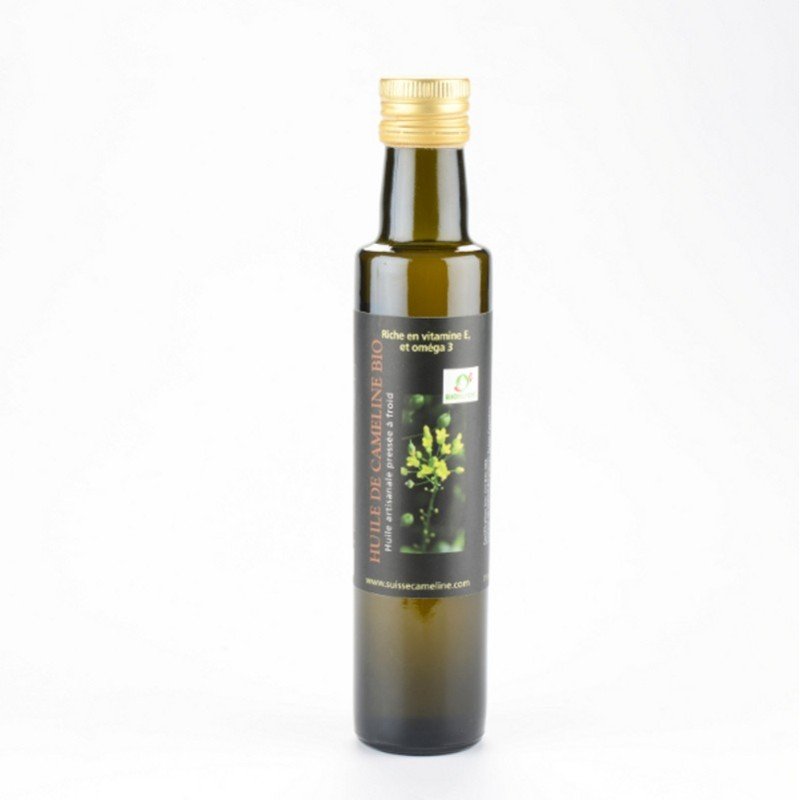  
Organic Camelina Oil - 0.25 l
Cold pressed artisanal oil, rich in vitamin E and omega 3 and 6.
It is produced by Suisse Caméline, to whom Cédric Chezeaux delivers his production.
On Cédric Chezeaux's farm, it is sown in wheat already in place (over-seeding) and its yield depends on the density of the wheat crop.
Camelina oil has a very high level offatty acids omega-3. These polyunsaturated fatty acids are composed ofalpha-linolenic acid, d'linoleic acid, d'oleic acidandgadoleic acid. This fat is particularly rich in antioxidants. It is used for cooking (salad, bircher, etc.) and its taste is similar to that of almonds.
Safe payment
At the end of the order process, you have the possibility to pay on invoice within 5 days
Delivery
Packages are delivered within 2 to 3 days after receipt of payment.
No customer reviews for the moment.
Customers who bought this product also bought: