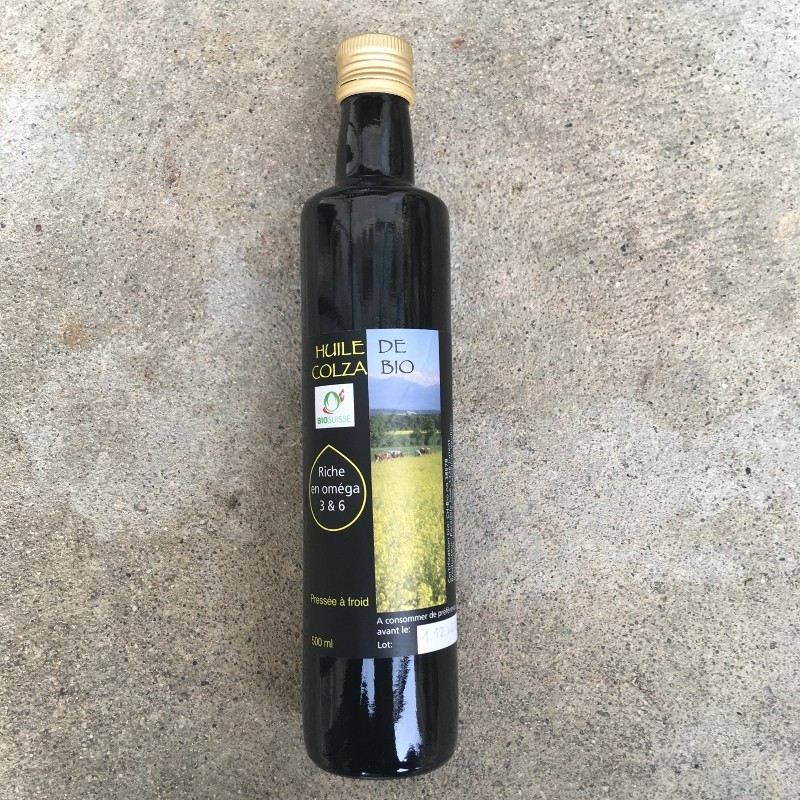  
Organic Rapeseed Oil - 0.5 l
Rapeseed oil is an oil rich in omega 3 (> 9%). It is well supplied with antioxidant vitamin E, which protects the oil from oxidation, but also our cells from aging. One tablespoon of rapeseed oil alone covers half of our daily needs in omega 3 and almost a third of our needs in vitamin E.
Produced on the organic farm of José Paradella, in Juriens (Vaud).
Safe payment
At the end of the order process, you have the possibility to pay on invoice within 5 days
Delivery
Packages are delivered within 2 to 3 days after receipt of payment.
No customer reviews for the moment.
Customers who bought this product also bought: