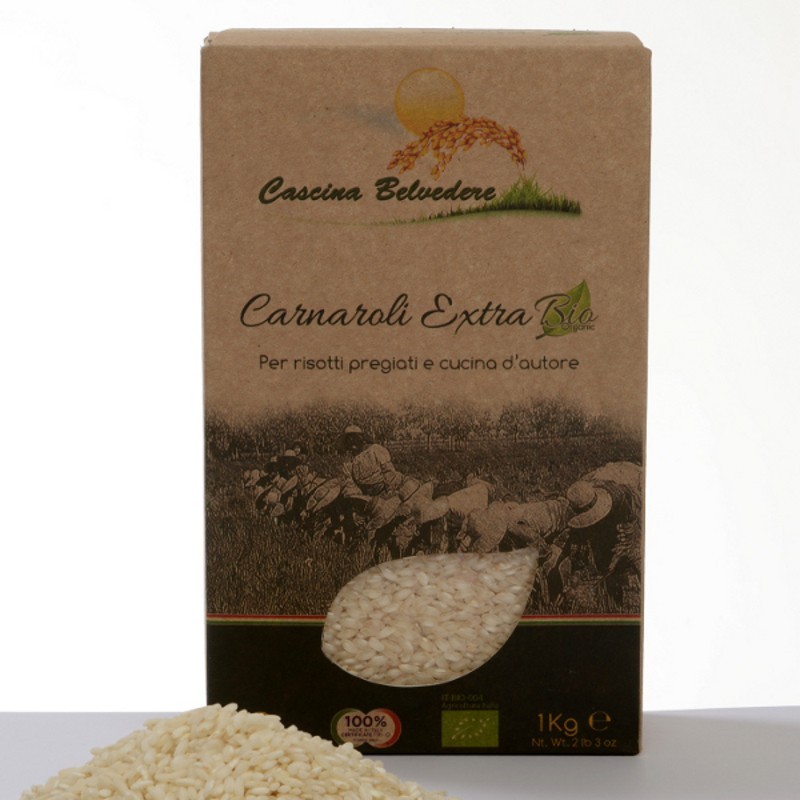  
Organic Carnaroli Rice - 1 kg
For high quality risottos and home cooking. The grains of this variety are richer in starch, a substance that gives firmness when chewed.
This also determines their particular gastronomic abilities: a good balance between absorption capacity and low starch loss, guaranteeing optimal firmness when cooked
Producer At the " Cascina Belvedere", the Picco family passes on from generation to generation the love of the land and the production of the various rices.The philosophy of the Picco family is to produce rice and risottos of different origins, respecting tradition, combined with innovation, to satisfy the demanding consumers.
Safe payment
At the end of the order process, you have the possibility to pay on invoice within 5 days
Delivery
Packages are delivered within 2 to 3 days after receipt of payment.
No customer reviews for the moment.
Customers who bought this product also bought: