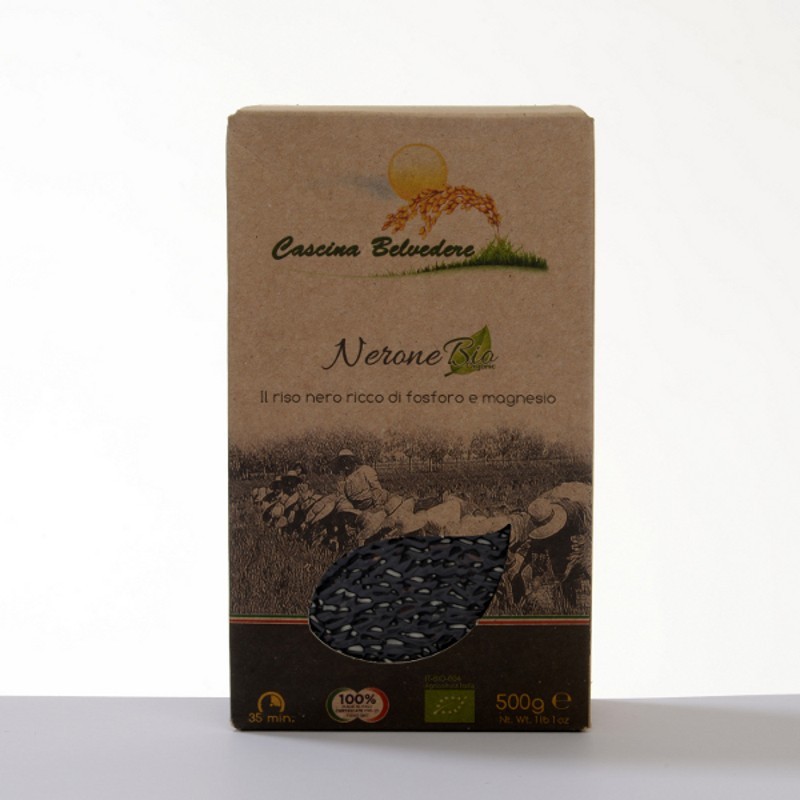  
Organic "Nerone" Rice - 1 kg
This rice originated in China and is now cultivated in the Po Valley. It is a whole grain rice, finely aromatic, cooked in 40 minutes.
Legend has it that it was produced exclusively for the Emperor because of its dietary and aphrodisiac properties.. It is ideal for preparation with oil or butter or as a side dish. Cook in plenty of water and drain at the end!
Producer At the " Cascina Belvedere", the Picco family passes on from generation to generation the love of the land and the production of the different rices.The philosophy of the Picco family is to produce rice and risottos of different origins, respecting the tradition, combined with innovation, to satisfy the demanding consumers.
Safe payment
At the end of the order process, you have the possibility to pay on invoice within 5 days
Delivery
Packages are delivered within 2 to 3 days after receipt of payment.
No customer reviews for the moment.
Customers who bought this product also bought: