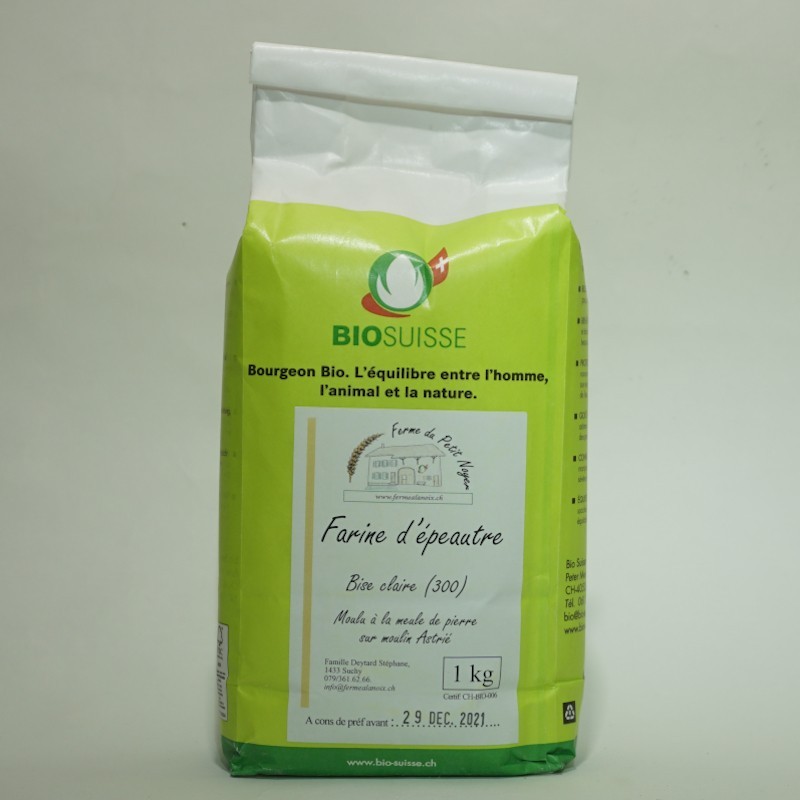  
Spelt - Organic Flour (300) - 1 kg
It is a cereal close to wheat which is also called "great spelt" as opposed to "small spelt" or einkorn. Its flour is also recommended for cakes and braids. The grains are ground on the farm, using an Astrié stone.
Producer: Famille Stéphane Deytard - Ferme du Petit Noyer in Suchy. Our approach is inspired by permaculture, biodynamics, agro-ecology and the study of soil and plant biology. The farm is organized in the most balanced way possible between animals and crop rotation to minimize the need for inputs.
All the agricultural production of the estate and all the transformation of the products meet the specifications of Bio Suisse.
Safe payment
At the end of the order process, you have the possibility to pay on invoice within 5 days
Delivery
Packages are delivered within 2 to 3 days after receipt of payment.
No customer reviews for the moment.
Customers who bought this product also bought: