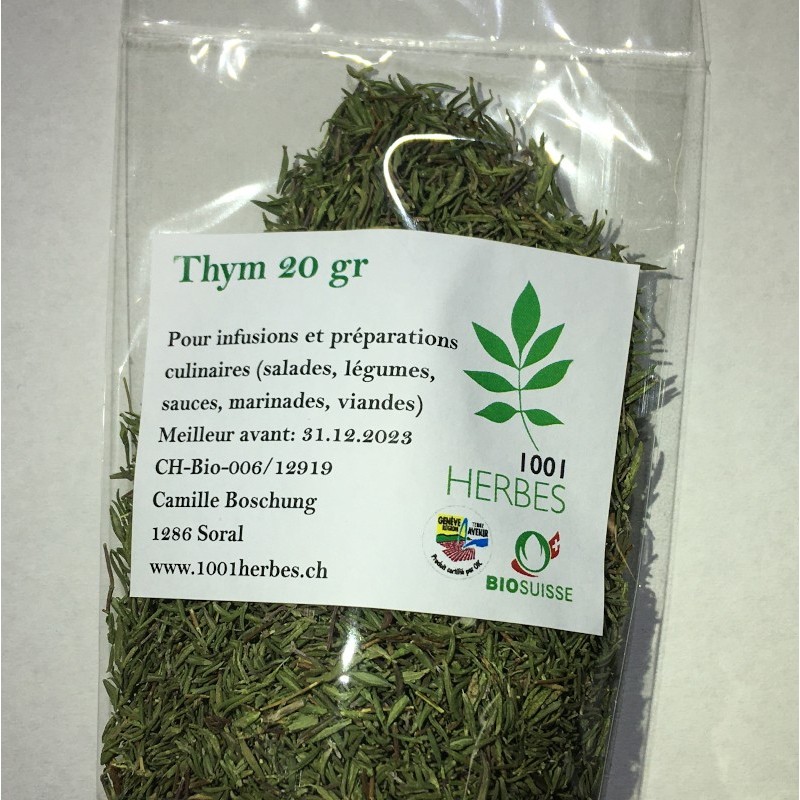  
Thyme Bio - 15 g
Organic Thyme - Dried in 15 g pack
Use: friend of potatoes, bread or shortcrust pastry: a few thyme leaves added to your bread, pizza or pie doughs will give them an inimitable taste. Vegetables, meats.


Producer:
1001 Herbes - Camille Boschung - Soral (Geneva)
Passionate about plants since he was a child, horticulturist by profession, he started his project in 2013. In order to guarantee that 1001 Herbes works in harmony with nature, all its production is certified Bio Suisse.

1001 Herbes is a return to the fundamental values of the earth and taste. All our aromatic herbs, medicinal herbs and edible flowers are organically grown, dried and packaged in the Geneva countryside
Safe payment
At the end of the order process, you have the possibility to pay on invoice within 5 days
Delivery
Packages are delivered within 2 to 3 days after receipt of payment.
No customer reviews for the moment.