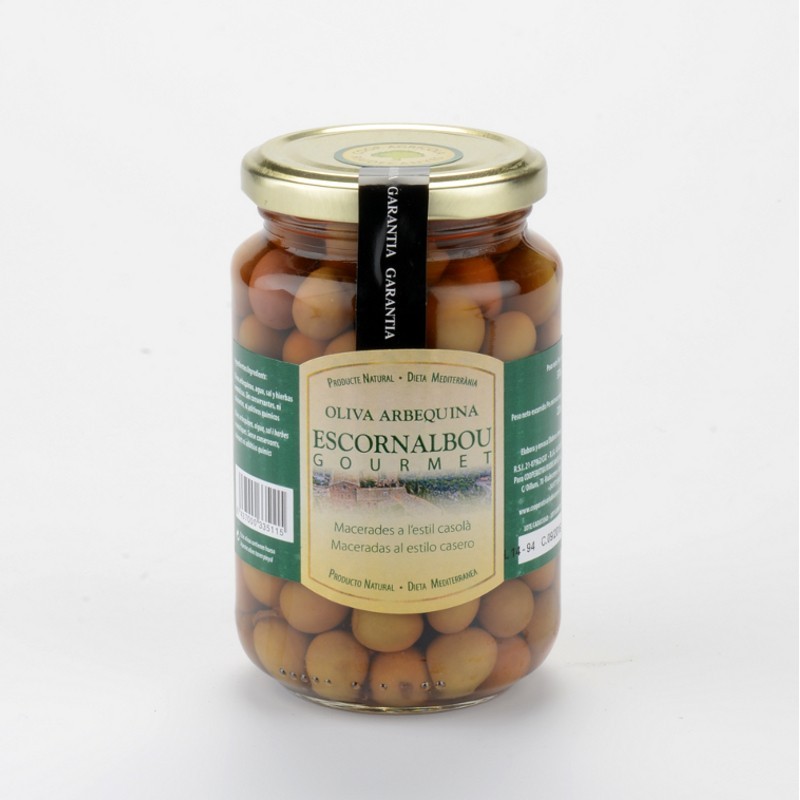  
Arbequina olives with herbs - 220 g
Olives of the variety "arbequine" with aromatic herbs. These olives are recommended for simmered dishes (tagines, stews) because they perfume rather than give a taste of olive.
No colorants, preservatives or chemical additives.
Produced by the Cooperative "COOPERATIVA AGRICOLA DE RIUDECANYES", Province of Tarragona, Catalonia (Spain).
In the store you will find three oils produced with these olives. Two of them are exclusively produced with this variety and have a Protected Designation of Origin (DOP) Siurana. The third is organic (Miro Cubells), mixed with two (Cavaloca) or three other varieties (Mesae in 0.5 or 3 l.)
Safe payment
At the end of the order process, you have the possibility to pay on invoice within 5 days
Delivery
Packages are delivered within 2 to 3 days after receipt of payment.
No customer reviews for the moment.
Customers who bought this product also bought: