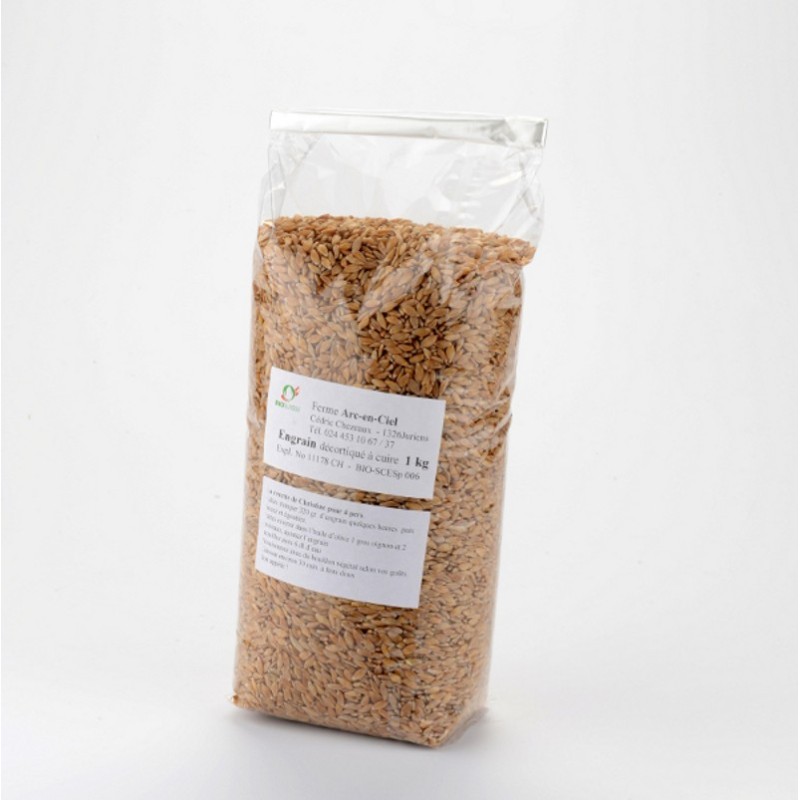  
Organic Hulled Grain - 1 kg
It contains very little gluten and has higher nutritional values than spelt. It is particularly rich in magnesium, phosphorus and calcium, and contains the eight essential amino acids It is eaten as a side dish, after soaking and cooking. Cereal produced in Juriens, on the farm of Cédric Chezeaux.
Christine's recipe for 4 people: Soak 320 g of einkorn for a few hours/ Rinse and drain!/ Fry a large onion and 2 leeks in olive oil/ Add the einkorn/ Moisten with 6 dl of water with vegetable broth/ Cook between 45 and 60 min, over low heat!
Accompanied by a tomato coulis or a pan-fried tomme cheese.
Safe payment
At the end of the order process, you have the possibility to pay on invoice within 5 days
Delivery
Packages are delivered within 2 to 3 days after receipt of payment.
No customer reviews for the moment.
Customers who bought this product also bought: