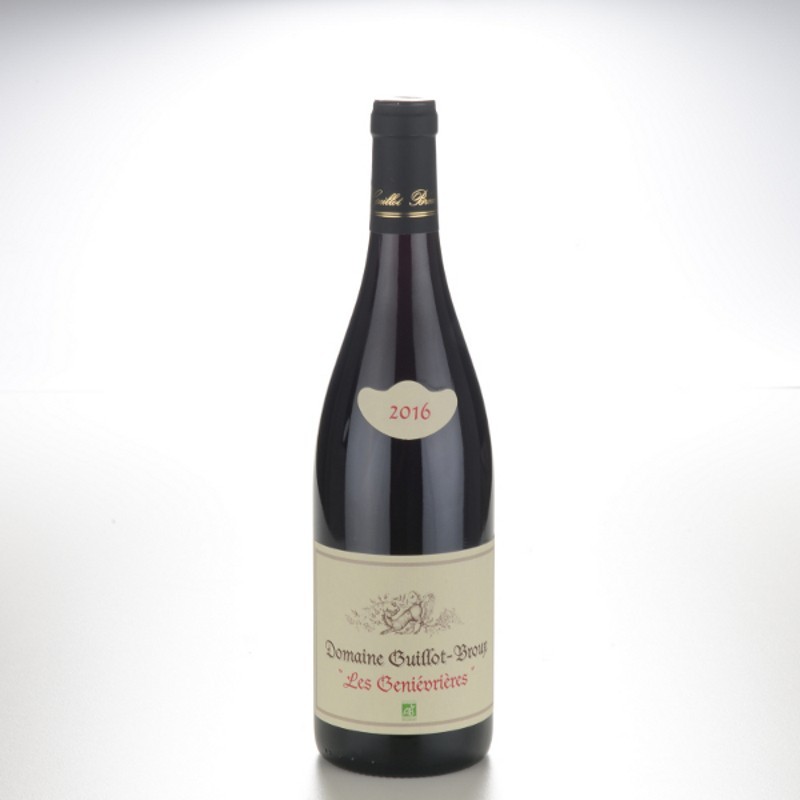  
"Les Genèvrières" 2019 - Organic Pinot Noir - 75 cl
Appellation Mâcon Cruzille Red. This wine is made from the noble grape variety of Burgundy. Produced from very low yields (350g/ m2), they are then aged for 11 months in oak barrels. With dominant red berries, this wine will reach its fullness after 2 or 3 years
Food and wine pairing: The elegance and fruit of this wine are ideal with red meats and cheeses.
Producer: Domaine Guillot-Broux - Cruzilles-en-Mâconnais
The domain is controlled and certified in organic agriculture since 1991. This translates into the use of green fertilizers, natural pest control, ploughing and the use of non-polluting treatment products (products made of stable active molecules).
Safe payment
At the end of the order process, you have the possibility to pay on invoice within 5 days
Delivery
Packages are delivered within 2 to 3 days after receipt of payment.
No customer reviews for the moment.
Customers who bought this product also bought: